ReTAPP Horizon 2020 project aimed at producing wood-based fructose for the production of bioplastics to be converted into plastic bottles and plastic packaging.
The shift from a fossil-based economy to a more sustainable bio-economy requires a growing supply of biobased chemicals, materials and fuels. These materials can be manufactured from various biomass feedstocks, such as agricultural products, algae, hay or wood. Such feedstocks can be first generation (edible biomass) or second generation (residual, non-edible biomass).
Testing polyester PEF production and value chain
ReTAPP project (2015-2018) focused on the utilization of wood-based feedstock to produce fructose, the starting material for the polyester PEF(polyethylene furanoate), which is a technically superior replacement of the bulk polyester PET (polyethylene terephthalate). In the past it was very difficult to effectively fractionate hardwood into sugars: glucose and xylose form the majority of the sugars and must be separated from each other as well as other sugars and lignin. Within the project the glucose then had to be converted into fructose, which also required purification and work-up for the target applications within this project. The wood-to-fructose conversion process was enabled by enzymatic solutions, whereas the further conversion into alkoxymethylfurfural (RMF) was done catalytically.
The processes were demonstrated by the three consortium partners: SEKAB E-TECHNOLOGY, a technology provider for the wood-to-sugars technology; MetGen, providing enzymes tolerant to harsh industrial conditions to make these processes more economically and environmentally sustainable; and Avantium, developer of the world-leading production process for PEF. Along with demonstrating the production of PEF, the whole value chain was tested to assess the market introduction of the end-product.
ReTAPP main results and findings
As a result of the project, the consortium has developed economically and environmentally sustainable processes and solutions to produce RMF from what is essentially a waste product. RMF can be oxidised to form FDCA, which in turn can be polymerised with ethylene glycol to form the polyester PEF. This bio-based alternative can in principle replace PET in its current applications (bottles, fibres and films). Furthermore PEF has enhanced barrier, thermal and mechanical properties compared to the existing packaging material PET. The enhanced barrier properties result in opportunities for longer shelf life and/or thinner products that need less material. The improved barrier also opens up new fields for polyester packaging, especially in case of oxygen sensitive products.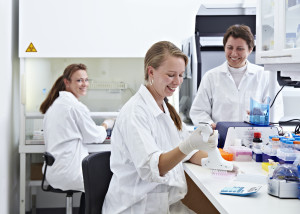 PEF can be processed utilising the same equipment as is used for PET, meaning no replacement of equipment will be required when shifting from PET to PEF. PEF can be recycled into the original bottle applications, but also in a cascading Providgin approach into other packaging materials and fibres.
The successful execution of the ReTAPP project has led to several novel enzymatic solutions for hydrolysis (MetZyme® SUNO™) and sugar conversion (MetZyme® PURECO™) to market and supply to wood-to-chemicals processes for MetGen. SEKAB E-TECHNOLOGY will have a proprietary optimised wood-to-sugars process CelluAPP® technology that is available for licensing.
Providing new opportunities for industry
The technology has been demonstrated in the Biorefinery Demo Plant in Örnsköldsvik (Sweden): it can be further utilised by other projects and clients for covering the need for industrial cellulosic sugars production for downstream biochemical product development. Avantium has developed the process from fructose onwards and has demonstrated that wood has potential as a second generation biomass feedstock for PEF production.
The successful demonstration of the wood-to-fructose value chain during the ReTAPP project aids the market introduction of an economically feasible sustainable alternative for fossil-based feedstocks for the production of base chemicals and thus materials. In addition, all of the novel technologies developed and implemented during ReTAPP will utilize abundant sustainable resources in Europe and generate new jobs in the biorefinery sector.

SEKAB E-TECHNOLOGY, Avantium and MetGen welcome interested parties to cooperate and utilize the new technologies for a better and less petroleum dependent tomorrow.
For further informaton visit projet page on CORDIS website or project web-page.
Text provided by Anne Paavolainen and Petri Ihalainen (MetGen), Ed de Jong and Robert-Jan van Putten (Avantium) and Monica Normark (SEKAB E-Technology).