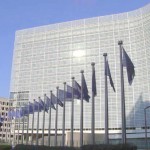 In a meeting of the Council in Brussels on 21st march, some Environment Ministers expressed scepticism about the European Commission proposal to limit the amount of biofuel made from food crops that can be used to meet the Commission's renewable fuel goals.
The Commission proposed in October to revise EU renewable energy legislation so that biofuel derived from food crops or causing indirect land-use change (ILUC) can count to at most half of the 10% quota for renewable transport fuel. The remaining half would be supplied by new 'second generation' biofuels that do not cause ILUC or come from food crops. There is concern that the directive is driving up the use of biofuel made from food crops, driving up food prices, and causing intensification of agriculture that is actually generating more greenhouse gas emissions than the biofuel saves.
However, only a few member states support this proposal. The main reason is that the biofuel industry has made significant investment based on the target set in the legislation. Therefore the environment ministers think that to change course now would cause the industry to collapse.
Gunther Oettinger, European commissioner for energy, told energy ministers that the Commissionis "flexible" on the cap, while  Connie Hedegaard, European commissioner for climate action, said the Commission is "committed to the proposal" and "allowing a higher cap would significantly diminish the efficacy to reduce greenhouse gases from biofuels," she said.
A long-awaited report by EC DG Energy on the social impacts of the renewable energy directive is expected this week.