Via Expo organizes seeSUSTAINtec (7-9 April, Sofia) – the only international exhibition and forum in Bulgaria for Energy Efficiency, Renewables, Waste Management, Smart Cities and Air Quality.
The event is up to date with the EC declared ambitious aim for Europe to become the first climate-neutral continent. International companies are looking for distributors and investors, while the industry, municipalities and end consumers are aiming to decrease their carbon footprint and to improve their competitiveness. The organizer is expecting a growing visitor interest (in 2019, 21% of the visitors came from abroad, 71% from Bulgaria). Dr. Goran Vujić, ISWA Board Member, announced that the association will have very dynamic meetings during the event.
seeSUSTAINtec aims is to promote environmentally friendly and intelligent solutions, to facilitate the entering of leading green tech developers on the growing regional market.
Bioenergy and waste utilization will be the highlights of seeSUSTAINtec. Despite the progress, the South-East European countries need expertise and know-how which can be implemented in the region for the development of their energy and waste management systems in response to Europe's environmental targets. In the forthcoming years the countries will invest in facilities for more efficient and low-carbon energy generation and consumption, for better resource and waste management  – composting installations, landfill, solutions for biological wastewater treatment plants.
The exhibition
Companies from Austria, Bulgaria, Belgium, Germany, Italy and Switzerland have already joined the event.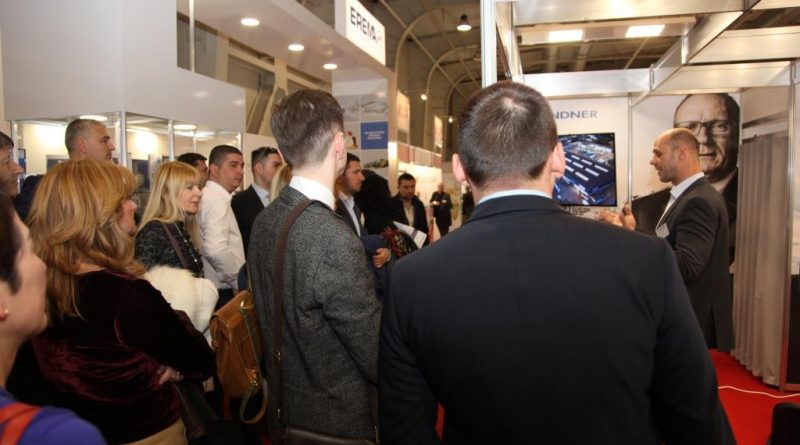 Over the years HERZ has become the established provider of cost-effective and environmentally friendly heating systems offering maximum comfort and user-friendliness. Its product range is a one-stop shop for: wood gasification boilers, pellet plants and wood chip plants. 'This event is the best opportunity for us to get exposure for our W2E technology and the dry Anaerobic Digestion AD system for the production of biogas from green and kitchen waste. Balkanika Energy is developing a rich portfolio of projects: micro- and mini-biogas installations, biomass installations, photovoltaic and thermo-solar installations. Novonetics together with its partners Molinos AFAU, CPM Europe, Dutch Dryers, Vyncke N.V. offers complete lines and machines for drying and granulating of wood, agricultural waste and RDF. ISAV offers complete assembly of pelletizing installations with different capacities-from 3t/h to 20t/h. Menart delivered a new waste treatment facility in Bulgaria in 2019 – the company is developing highly efficient composting machinery. "The landfill restrictions in Bulgaria are pushing more municipalities and companies to look for more responsible and environmentally friendly waste management solutions" – comments Nikola Ovcharov, Manager by Geocycle Bulgaria – exhibitor at seeSUSTAINtec.
For the 11th consecutive year, Austrian companies will demonstrate innovations at the Austrian Pavilion.
The Loyalty program will provide exhibitors with numerous free services.
Authoritative associations will present up-to date issues within the frame of the Conference program:
AmBIENCe workshop: Active Managed Buildings with Energy Performance Contracting. Organizer: Building Performance Institute Europe
LIFE Programme – funding opportunities for waste management
Climate neutrality and why is it worth investing in solar rooftop systems? – Association of Producers of Ecological Energy
Become an active participant in the sustainable transformation of South-East Europe. Book your stand or make your presentation at seeSUSTAINtec.
Perspectives in Bulgaria
The country will have a good opportunity to finance business projects for transition towards a climate-neutral economy through 'Just Transition Mechanism' which will consist of three main sources of financing:  A Just Transition Fund, InvestEU programme, European Investment Bank backed by the EU budget. The Green Deal will reflect in the Bulgaria's National Development Program 2030 and Bulgarian National Energy and Climate Plan. Sustainable infrastructure, environment, climate action and innovations will be among the EU funding priorities of the next Programming Period 2021 – 2027.
For more information – www.viaexpo.com