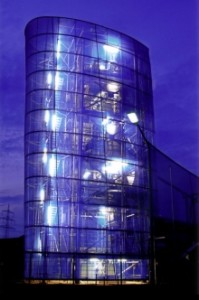 Five thousand homes and businesses in Herten, Germany, will soon benefit from a clean, renewable energy source as Lockheed Martin and Concord Blue begin phase two of a new power generation facility that will transform waste into energy.
Under phase two, Concorde Blue has awarded Lockheed Martin Energy a $43 million contract to proceed with all engineering, procurement and construction of the 5 megawatt plant with a planned completion date in 2017.
In 2014, the two companies announced plans to build the facility and have since successfully completed all planning, simulation, supplier logistics and preliminary design, clearing the way for the build to begin.
The bioenergy facility transforms forestry waste to power using Concord Blue's Reformer® technology, which converts waste to energy through a process called advanced gasification. The technology can convert nearly any kind of organic waste into clean, sustainable energy. Unlike other available processes that use hazardous incineration methods, Concord Blue's patented solution converts waste material using heat transfer, which results in no harmful byproducts.
The facility's 5 megawatts of energy output is enough to power about 5,000 homes and businesses. To create its power, the plant will process 50,000 tons of raw waste per year, significantly reducing the need for landfill use.
Text by Lockheed Martin